Extra Time 03.31.10 | Nightly news report
Man, Wednesday was a confusing day.Arsenal may have felt like winners after drawing with Barcelona ... but they really lost. Chelsea hasn't played since the weekend ... but they were big winners. Claudio Lopez's next goal could come at the CAB. Ryan Smith is U.S. eligible but that's not why he's in Kansas City.Still with us? An attempt to make this all crystal after the jump.
---
Wrapping up a days worth of news, links, rumors and rampant speculation.
Around the World
We started yesterday in the Champions League and, since today featured a far (far) better game, it only makes sense.If you told Barcelona before the game that they would leave London with a
2-2 draw
, they'd have probably taken it and shaken your hand. But it's Arsenal, after roaring back from a two-goal deficit (by many accounts they probably should've given up six goals and not two), who should be cheering and Barcelona smarting.Only that's not quite the reality. First, Barcelona have two away goals in their pocket for the second leg at Camp Nou. Second,
Arsenal captain Cesc Fabregas might have broken his leg taking a penalty kick
. (Let me reiterate that in all caps for Fox News-like effect: HE TOOK A PENALTY SHOT WITH SUCH FORCE HE MAY HAVE BROKEN HIS LEG!)So, if you're keeping track at home, that's two key Champions League games and two teams (Manchester United and Arsenal) saw their title hopes dim and two nations (England and Spain) are hoping to have their stars back before the World Cup. Manchester United won't have Wayne Rooney for 2-4 weeks (he should return for the World Cup) but it isn't known how long Fabregas will be out. Chelsea not having to play in the Champions League has vastly improved their chances of taking the Premiership now, huh?In the other, completely less interesting game,
Inter Milan beat CSKA Moscow 1-0 at the San Siro
.
The Wizards
• The Wizards gave Tulsa a polite and half-hearted smack on the backside, 5-1. [
The Full 90
]• Korede Aiyegbusi did score on a miraculously misplayed (both by himself and the Tulsa keeper) attempt at a cross. The video is worth posting a second time.
• Goalkeeper Alex Horwath, who has been training with the Wizards this preseason, has signed on as a Major League Soccer pool 'keeper. Essentially, he'll stay with the Wizards and train here in KC, but if a team needs a goalkeeper in a pinch (injuries, suspensions, etc.), Horwath will be assigned to that team. Yeah, I know, it's kind a weird. [
Madison Soccer Central
]• Claudio Lopez, last seen manning the left flank for the Wizards before getting the heave ho, might get snapped up by the Wizards next opponent, Colorado. Which is almost a guarantee that he scores on April 10. The Wizards don't play Dallas the week after do they? That's too bad. I was going to enjoy calling the first three games of the season the Peter Vermes I Didn't Need You Guys Revenge Tour. Alas. [
Soccer Insider
]• How the former Wizards are holding up. [
Down the Byline
]• I posted this earlier, but it's such a fun topic on BigSoccer, I'll post it again: Thad interviewed Ryan Smith and Smith said he's "U.S. eligible." Regardless of what this means for the U.S. national team (not much, he's
not
getting on the roster for the World Cup), for the Wizards it means there's a really, really strong chance that he won't count as a senior international this year. Meaning ... an international player might not get cut when Sunil Chhetri officially joins the team. [
The Back Post
]
Kansas City
• Possibly more information than you require about the Wizards, Cerner, Star Bonds, magic and ponies. (Ponies not included.) [
Kansas City Business Journal
]
Around the MLS
• You know what, why
doesn't
the MLS adopt a single-table philosophy? [
New York Times
]• The teams owned by Chiefs owner Clark Hunt (and the Hunt Sports Group) are having some attendance issues. To put it lightly. (This is a day or two old, but if you've not seen it, then it's new to you.) [
Match Fit USA
]• Pat Noonan, officially a Sounder. You must now hate him if you already don't. [
Seattle Times
]• Speaking of the Sounders: SOCCER FIGHT! Freddie Ljungberg and Peter Nowak continue their tizzy. [
Soccer by Ives
]• Preki and Toronto FC need to catch a break. [
The Star
]• Super Clasico preview. [
Los Angeles Times
]• Barely rested, Real Salt Lake gets ready for Houston. [
Salt Lake Tribune
]
This week's MLS schedule (adjust your DVRs accordingly):
Thursday
· Houston Dynamo v Real Salt Lake - 8pm on ESPN2
· LA Galaxy v Chivas USA - 10pm on ESPN2
Saturday
· Colorado Rapids v Chicago Fire - 4pm on TeleFutura
· DC United v New England Revolution - 6:30pm on Direct Kick
· Seattle Sounders v New York Red Bulls - 9:30pm on FSC
USA! USA! USA!
• The U.S. women downed Mexico, 1-0 ... IN THE SNOW! [
Sports Illustrated
]
And just for fun...
The Uni Watch Blog takes aim at one of the single most unintentionally funny collection of jersey's ever: The Major Indoor Soccer League.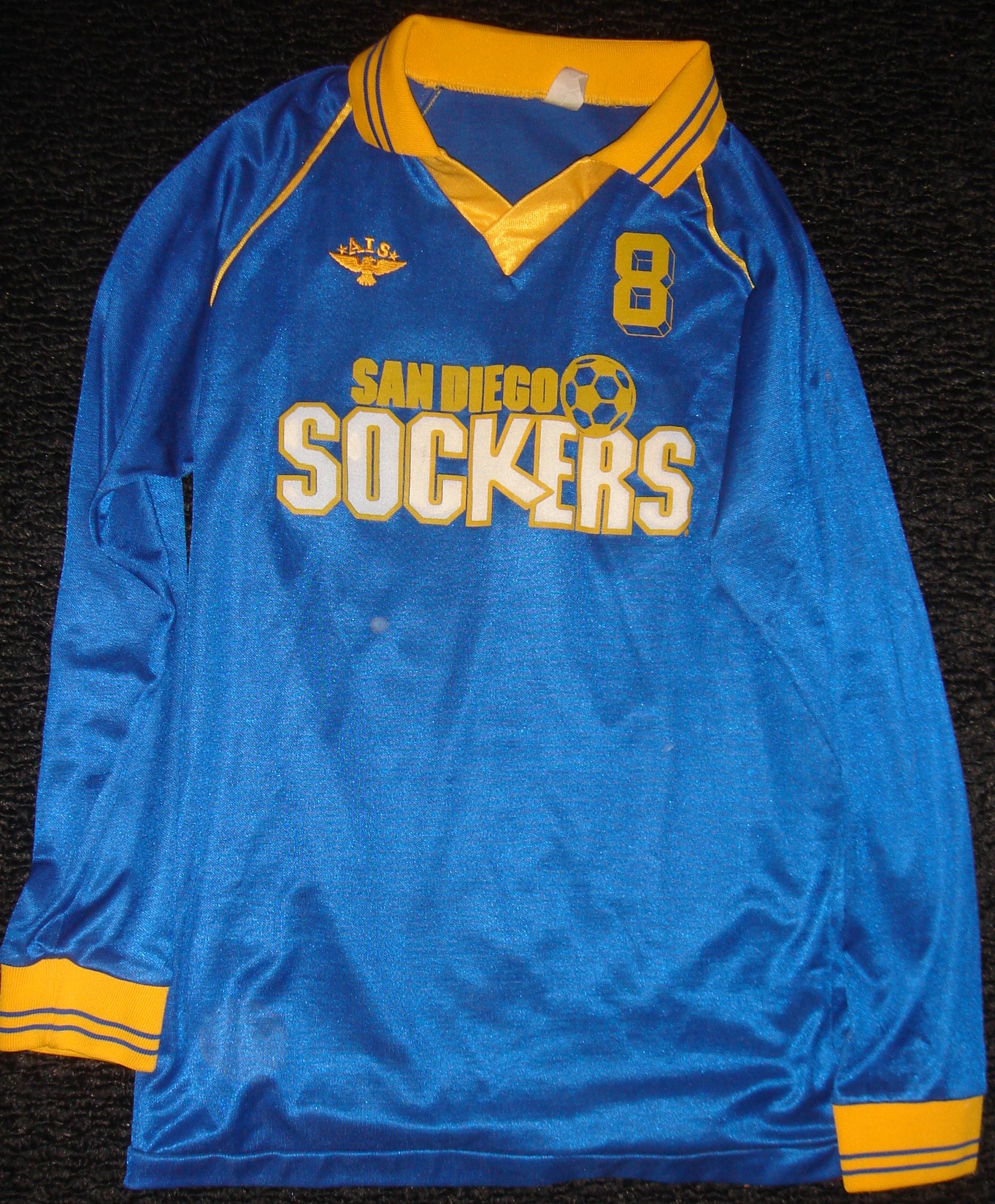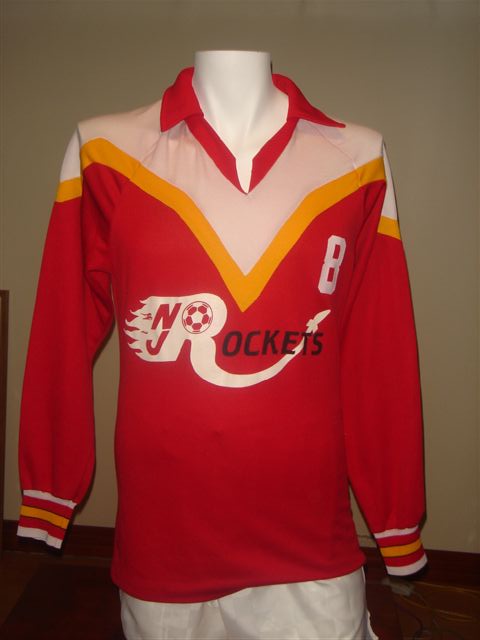 Come on, you know you want both of those in your closet. You'll spend at least 20 minutes clicking these links, easy. [
Uni Watch
]
Coming Tomorrow
My completely unscientific and totally inaccurate (but articulate) MLS Power Rankings.
One Last Thing
Thierry Henry is joining the New York Red Bulls immediately after the La Liga season, the Wizards will play Manchester United in a friendly at Arrowhead this summer, Clint Dempsey isn't actually an American citizen and won't be on the U.S. World Cup team, Landon Donovan and David Beckham were involved in a fist-fight yesterday and Dimitar Berbatov is a vampire. There ... now every possible soccer-related April Fool's joke is out of my system.