Don't stop believin': Patty Jenkins' journey from Lawrence to 'Wonder Woman'
Director Patty Jenkins (left) and her star, Gal Gadot, on the red carpet for the "Wonder Woman" premiere.

Invision/AP
"Wonder Woman" director Patty Jenkins grew up in Lawrence watching Lynda Carter play the superhero on TV. And that gorgeous, powerful character was her inspiration for the new movie — naysayers about the skimpy outfit be damned.
"That's who she is; that's Wonder Woman. I want her to look like my childhood fantasy," Jenkins told the Los Angeles Times.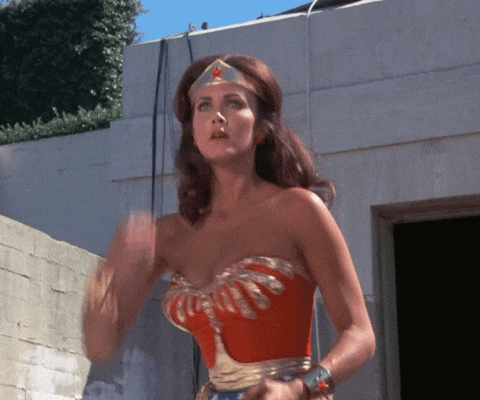 "Who's been the fan base that's kept Wonder Woman alive all these years? Women. So let her be the every glorious thing that she is. Including hot and beautiful and sexy and loving and great and kind."
Here are a few other things you may not have known about the director who finally brought Princess Diana to the big screen:
▪ Her father, William Jenkins, is actor Richard Burton's second cousin and received the Silver Star as an Air Force F4 fighter pilot during the Vietnam War, according to the Internet Movie Database. At the time, her family lived in Cambodia and Thailand. She has two sisters. Her mother, Emily Roth, was an environmental scientist.
▪ She lived in Lawrence from kindergarten through her junior year of high school. She has said the first movie she remembers seeing is "A Little Romance" at the defunct Cinema Twin Theatres at 31st and Iowa streets.
▪ She attended Cooper Union in New York City for her undergraduate degree and then the American Film Institute in Los Angeles. Her AFI thesis work is a short called "Velocity Rules," about an awkward housewife turned superhero.
▪ While writing her 2003 film "Monster," she corresponded with Aileen Wuornos, a convicted serial killer who murdered seven men in 1989 and 1990. Wuornos said she killed them in self-defense because each had tried to rape her while she was working as a prostitute. She left Jenkins all of her personal letters before she was executed in Florida. Charlize Theron won the best actress Oscar for her portrayal in the film.
▪ Jenkins gave a lecture at the University of Kansas in 2004 with guest Steve Perry, the lead singer of Journey. The band's song "Don't Stop Believin' " is used in "Monster," and Perry is credited as a consultant on the film. He also is thanked in the credits of "Wonder Woman."
▪ She took a year off from filmmaking to give birth to her son. She returned to direct the pilot of AMC's "The Killing" and nabbed an Emmy nomination. She also directed the "What I Know" episode from the second season.
▪ She directed two episodes of HBO's "Entourage" and one episode of Fox's "Arrested Development." She also appeared in an episode of "The Sarah Silverman Program."
▪ She once was set to direct Marvel's second "Thor" movie. Some say she left, others say she was fired. The departure reportedly angered star Natalie Portman.
In an interview with the Hollywood Reporter this week, Jenkins said, "There have been things that have crossed my path that seemed like troubled projects. And I thought, 'If I take this, it'll be a big disservice to women. If I take this knowing it's going to be trouble and then it looks like it was me, that's going to be a problem. If they do it with a man, it will just be yet another mistake that the studio made. But with me, it's going to look like I dropped the ball, and it's going to send a very bad message.' So I've been very careful about what I take for that reason."
"Thor: The Dark World" grossed $644 million worldwide but with a Rotten Tomatoes score of 66, it is Marvel's worst-reviewed film to date.
▪ "Wonder Woman" is only Jenkins' second feature film. "Monster" had a budget of $8 million. The budget for "Wonder Woman"? $150 million. But io9 reports the "WW" budget is small compared to the budgets handed male directors hired for tentpole pictures after previous low-budget efforts. James Gunn's first feature, "Super," was budgeted at $2.5 million, and his second, "Slither," was budgeted at $15 million. He was given $170 million for "Guardians of the Galaxy."
Freelance writer Jon Niccum contributed to this story.